What is HRMS?
HRMS software is a new-age HR management solution that makes every HR duty effortless. HR's are in charge of hiring, screening, interviewing, and placing workers. They are also in charge of handling employee relations, payroll, benefits, and training for a company.
HRMS software gives a hassle-free approach to day-to-day operations by saving time and increasing the productivity of an HR professional. The accounting software not only manages the company's finances but also increases companies' efficiency, tax filing and automates error-free accounting. While most of the companies kept accounting systems and HR systems separate in the past, but now with the evolving cutting-edge technology the companies have begun to adopt such HR management systems and payroll software UAE for greater efficiency and productivity.
Here are some of the best HRMS and Payroll software in UAE
ELATE HRMS
Elate HRMS is the top HR software in Dubai that eradicates manual carry out and enhances your HR operation. Peniel Technology provides the best HRMS Software in Dubai, UAE. This software describes the organizational configuration, allocate roles and permissions, route error-free payroll, manage attendance, etc. It is completely customizable based on business needs to manage your employee life cycle from onboarding to exit. Using ELATE HRMS, organizations can build custom workflows and custom forms for data collection based on their needs and also automate the HR-related task such as mail alerts and initiate automatic field updates to keep the data up to date.
Free Demo Available for All Products:
GREY HR
greytHR is one the elegant cloud-based software solution which caters to both large- and small-scale companies. This software is considered to be the most reliable HR & Payroll software with 100% statutory compliance for a country like UAE. greytHR helps in reducing and simplifying the transactional HR task with accurate and super-fast results. The greytHR platform is an automated HR process that will empower your business. It has a wide range of features like Core HR Management, Payroll Management, Leave & Attendance Management, Contactless Attendance, Statutory Compliance, UAE specific – Gratuity, SIF file, WPS, and Employee onboarding, asset and document management.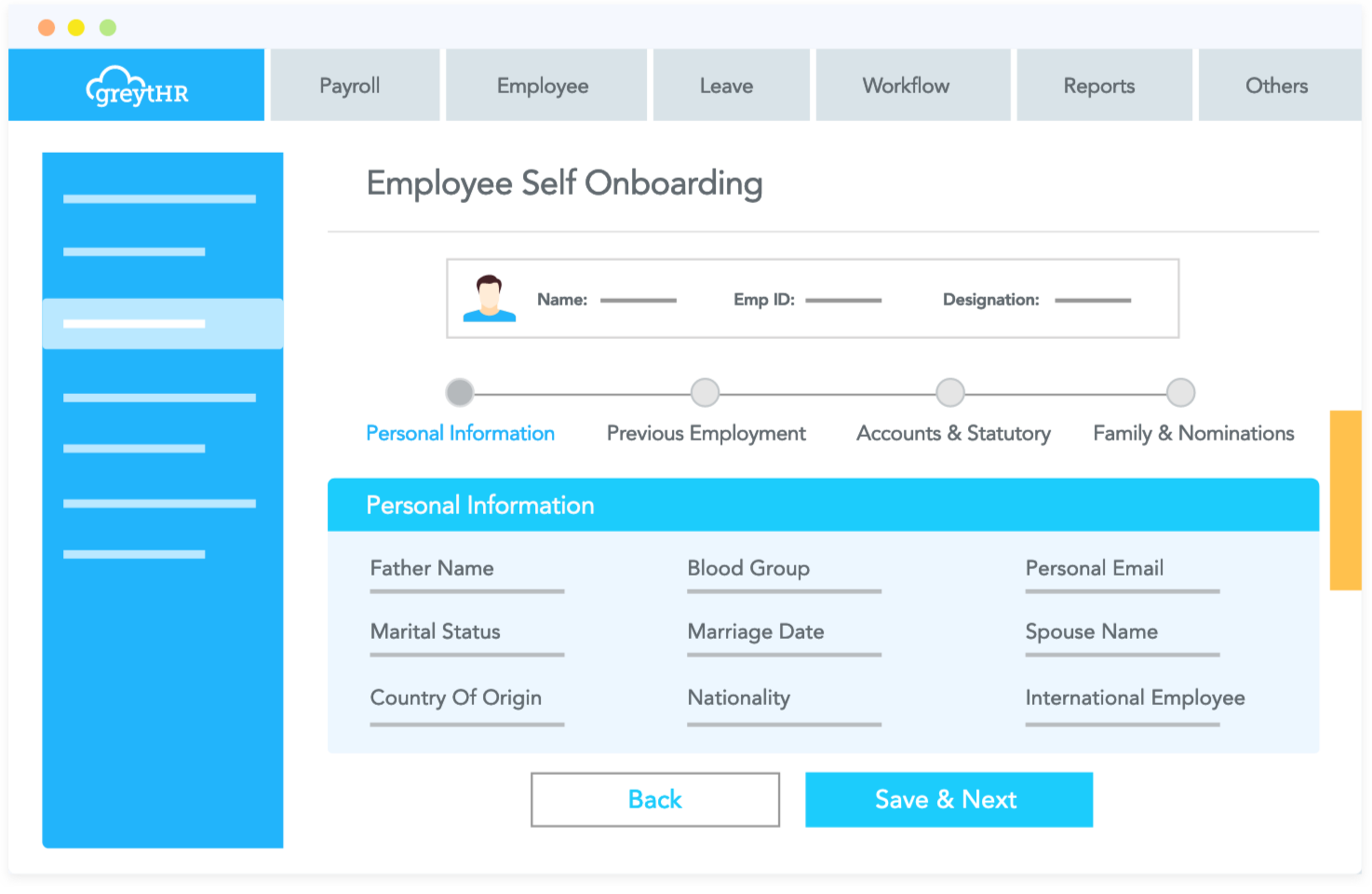 SAPIENCE
Sapience HRMS is unified HR and Payroll software intended to meet the requirements of Middle East countries, particularly in UAE. This software can be customized and designed to automate the transaction process and capture real-time data. Sapience HRMS and Payroll Management Software are full of features like manage recruitment, HR and employee administration, payroll, time attendance, travel and expense claim, performance management, on-boarding and exit management process, employee & managerial self-service portal.
PAYLITE Paylite HRMS is the one-stop solution for multiple human resource management issues. This is an end-to-end HRMS system that meets the emerging needs of modern-day workplaces. Paylite HRMS PAYLIT Paylite HRMS is the one-stop solution for multiple human resource management issues. This is an end-to-end HRMS system that meets the emerging needs of modern-day workplaces. Paylite HRMS provides a varied range of security features with the centralized HR database, multi-company setup with a multi-accounting period, employee loan accounting, and multi-level security for data. Paylite HRMS also has other features like employee Self Service, attendance recording, onboarding, and Training management for new employees.
ORACLE'S TALEO
Oracle's Taleo is one of the best standalone talent acquisition suites using which recruiters can source, recruit, and onboard individuals with top talents into their organization. Using Taleo Organizations can build their own customs solutions for talent acquisitions in a time and cost-effective manner. Taleo provides capabilities like marketing campaigns, automated postings and Organizations can make use of these to improve their sourcing strategies. Taleo also has integration with LinkedIn which will help in widening the network for talent sourcing.
SAGE HRMS
Sage HRMS UAE is best suited for small and medium-sized businesses. Sage HRMS comprises of different modules HR, Payroll, Attendance tracking, Benefits management, and more. Businesses can choose modules based on their needs and implementation of the HRMS in UAE will be done based on what modules are selected. Businesses can even integrate their existing systems with Sage HRMS.
GULF HR
Gulf HR is a robust and powerful developed for the Middle East which can be deployed with an Arabic interface. Gulf HR is tailored made for Middle East conditions and requirements. Gulf HR has an intuitive cloud-based platform across mobile and web interfaces. Gulf HR supports flexible and customizable solutions based on Organization's structures and requirements. It comprises of different modules like HR, Payroll, Reporting, Training & Development, Recruitment, and more.
ZOHO PEOPLE
Zoho people is 360 degrees HR solution for Organizations. It takes care of all the HR processes like hiring, onboarding, time tracking, and attendance management, employee performance reviews, etc. Zoho People will also streamline the Organizations recruitment process and get the newly hired employees up to speed through digital onboarding and engagement, management, time tracking, or appraisals.
HRM Direct
HRM Direct is one of the leading HRMS providers for small and medium-sized companies. HRM Direct provides organizations with Applicant Tracking System, Employee onboarding and engagement, Payroll and HR Compliance systems to HR departments. Using HRM direct Organizations can track the performance of their employees.
Easy HR
Easy HR is a Premium HR Solution for startups, SME's and Enterprises. Easy HR provides Employee Self Service, Leave & Attendance, Recruitment Management, Training Management, Payroll and compliance, and more. Easy HR has an intuitive and user-friendly UI that is completely focused on ease-of-use. Using Easy HR, HR Administrators can manage employee information, recruitment process, etc and Employees can access self-service features 24/7 online.
Free Demo Available for All Products:
[wpforms id="296″]
Peniel Technology is a new-age, enterprise-ready HRMS in Dubai Software provider that empowers enterprises to automate day-to-day HR practices. It helps in simplifying human interactions, carries actionable perceptions to build a better place of work, and achieves their strategic goals earlier and smoother.